Why is baptism important?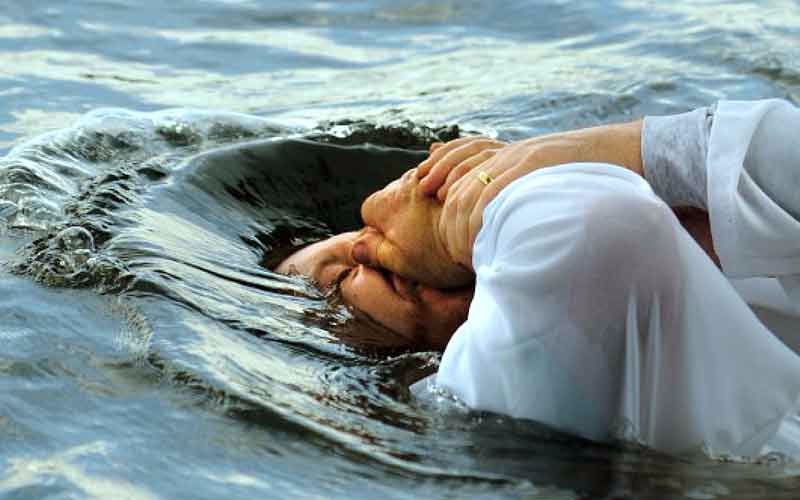 Baptism is important and necessary to Jesus, and important and necessary to the Apostles as you will see in the scriptures quoted below. So why do modern churches teach that it's not important or necessary? Does baptism save us? No, alone it does not, but it is one part of being obedient to the gospel and obedient to Jesus. It absolutely IS important! It's the act of following Jesus in His death, burial and resurrection, and the act of taking on His name as your savior, your God, your High Priest, and your King.
The below are all relevant scriptures to this truth and I pray you study them for yourself and decide what Jesus and the Apostles said and did regarding baptism, and what it means to you.
When Peter was asked, "What shall we do?" (to be saved), he said:
Acts 2:38 Then Peter said unto them, Repent, and be baptized every one of you in the name of Jesus Christ for the remission of sins, and ye shall receive the gift of the Holy Ghost.
Acts 2:41 Then they that gladly received his word were baptized : and the same day there were added unto them about three thousand souls.
Note: They that gladly received his word were baptized...
Here, the people of Samaria were baptized after they believed:
Acts 8:12 But when they believed Philip preaching the things concerning the kingdom of God, and the name of Jesus Christ, they were baptized , both men and women.
Acts 8:16 (For as yet he was fallen upon none of them: only they were baptized in the name of the Lord Jesus.)
God sent Philip to teach and baptize the Eunuch who was reading the prophecy in Isaiah about Jesus, and wanted to know who it was talking about:
Acts 8:32 The place of the scripture which he read was this, He was led as a sheep to the slaughter; and like a lamb dumb before his shearer, so opened he not his mouth:
Acts 8:35 Then Philip opened his mouth, and began at the same scripture, and preached unto him Jesus. 36 And as they went on their way, they came unto a certain water: and the eunuch said, See, here is water; what doth hinder me to be baptized ? 37 And Philip said, If thou believest with all thine heart, thou mayest. And he answered and said, I believe that Jesus Christ is the Son of God. 38 And he commanded the chariot to stand still: and they went down both into the water, both Philip and the eunuch; and he baptized him.
Peter was sent to the Gentiles to teach them about Jesus and baptize them in Jesus' name:
Acts 10:48 And he commanded them to be baptized in the name of the Lord. Then prayed they him to tarry certain days.
Note: He commanded them to be baptized... he didn't suggest it, he commanded it.
Ephesians who knew of Jesus but hadn't been baptized in Jesus' name, were re-baptized in Jesus' name:
Acts 19:3 And he said unto them, Unto what then were ye baptized? And they said, Unto John's baptism. 4 Then said Paul, John verily baptized with the baptism of repentance, saying unto the people, that they should believe on him which should come after him, that is, on Christ Jesus. 5 When they heard this, they were baptized in the name of the Lord Jesus.
Paul was baptized:
Acts 22:16 And now why tarriest thou? arise, and be baptized, and wash away thy sins, calling on the name of the Lord.
We are baptized into Christ, to put on Christ:
Gal 3:27 For as many of you as have been baptized into Christ have put on Christ.
We are buried with Him in baptism and we are risen with Him:
Col 2:12 Buried with him in baptism, wherein also ye are risen with him through the faith of the operation of God, who hath raised him from the dead.
We are baptized into Jesus' death, burial and resurrection through baptism in His name:
Rom 6:3 Know ye not, that so many of us as were baptized into Jesus Christ were baptized into his death? 4 Therefore we are buried with him by baptism into death: that like as Christ was raised up from the dead by the glory of the Father, even so we also should walk in newness of life. 5 For if we have been planted together in the likeness of his death, we shall be also in the likeness of his resurrection: 6 Knowing this, that our old man is crucified with him, that the body of sin might be destroyed, that henceforth we should not serve sin. 7 For he that is dead is freed from sin.
Water baptism isn't the putting away of the filth of the flesh (taking a bath) but is obedience to God:
1 Peter 3:21 The like figure whereunto even baptism doth also now save us (not the putting away of the filth of the flesh, but the answer of a good conscience toward God,) by the resurrection of Jesus Christ:
Jesus instructed His disciples in baptism:
John 3:22 After these things came Jesus and his disciples into the land of Judaea; and there he tarried with them, and baptized.
Jesus commanded us to be baptized:
Mark 16:16 He that believeth and is baptized shall be saved; but he that believeth not shall be damned.
All who believed in the New Testament were baptized:
Acts 18:8 And Crispus, the chief ruler of the synagogue, believed on the Lord with all his house; and many of the Corinthians hearing believed, and were baptized.
The Jailer and his family:
Acts 16:33 And he took them the same hour of the night, and washed their stripes; and was baptized , he and all his, straightway.
Lydia and all in her house, a woman who worshipped God:
Acts 16:15 And when she was baptized , and her household, she besought us, saying, If ye have judged me to be faithful to the Lord, come into my house, and abide there. And she constrained us.
Please prayerfully consider this without just dismissing it because you might believe or have been taught differently.
Did you notice that all the above scriptures show us that we should be baptized in the Name of Jesus? I noticed that, too!
I studied this out because I first learned the identity of Jesus Christ and came to understand the importance of baptism and why we are baptized. Please click the link below and study it for yourself as well!