Did Jesus teach that we should coddle our unbelieving children or to hate our parents?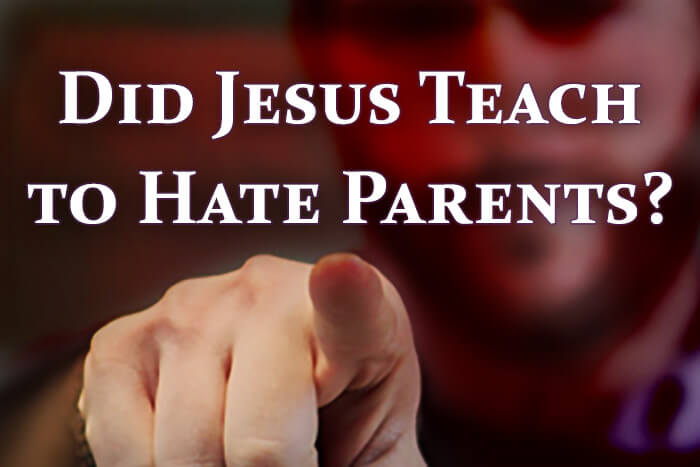 Matt 19:29 And every one that hath forsaken houses, or brethren, or sisters, or father, or mother , or wife, or children, or lands, for my name's sake, shall receive an hundredfold, and shall inherit everlasting life.
Luke 14:26 If any man come to me, and hate not his father, and mother , and wife, and children, and brethren, and sisters, yea, and his own life also, he cannot be my disciple. 27 And whosoever doth not bear his cross, and come after me, cannot be my disciple.
This does not literally mean to hate your family, it means to put God first and love Him more than you love your family, and if your family does not love the Lord and are disobedient to Him, we should not make excuses for them, but should put them out of our lives for the Lords sake.
Jesus simply requires us to love Him more than our family! This is the point of His teaching here.
Matt 10:34 Think not that I am come to send peace on earth: I came not to send peace, but a sword. 35 For I am come to set a man at variance against his father, and the daughter against her mother, and the daughter in law against her mother in law. 36 And a man's foes shall be they of his own household. 37 He that loveth father or mother more than me is not worthy of me: and he that loveth son or daughter more than me is not worthy of me. 38 And he that taketh not his cross, and followeth after me, is not worthy of me. 39 He that findeth his life shall lose it: and he that loseth his life for my sake shall find it.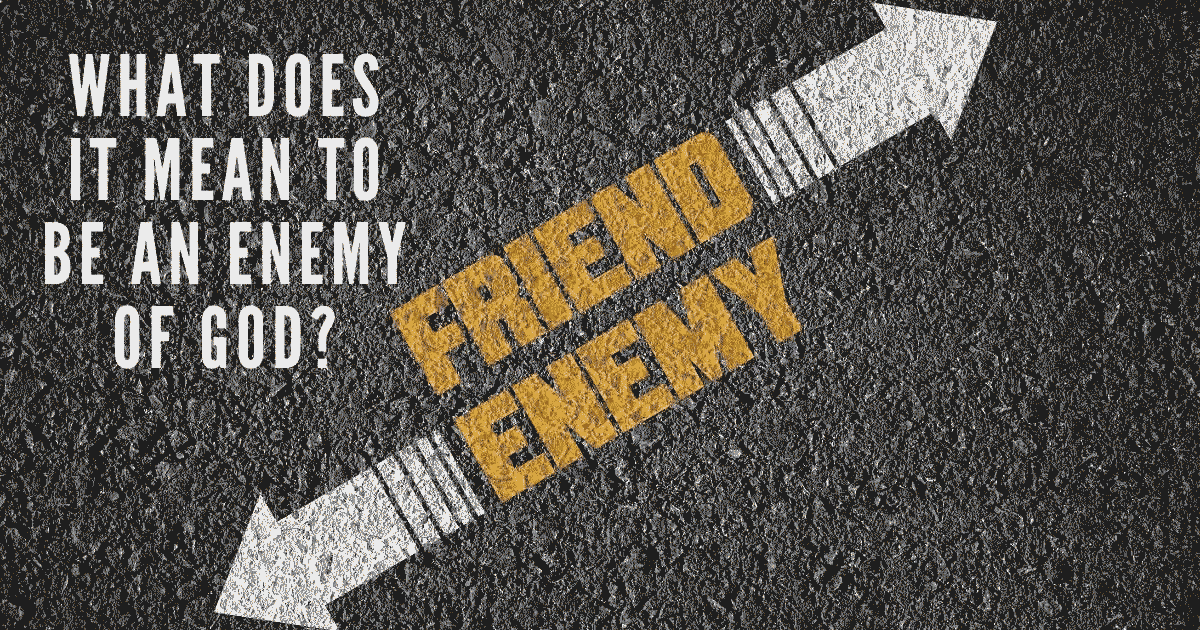 To love is to warn, to coddle our sons and daughters in the darkness they choose is to hate them and to become the enemy of God!
James 4:4 ... know ye not that the friendship of the world is enmity with God? whosoever therefore will be a friend of the world is the enemy of God.
Do you believe that the "world" is only those outside of your blood relatives?
Mat 12:49 And he stretched forth his hand toward his disciples, and said, Behold my mother and my brethren! 50 For whosoever shall do the will of my Father which is in heaven, the same is my brother, and sister, and mother.
It's those that love and obey God that are our true family, if we, ourselves, love and obey God.
If your family does not love and obey God, then they are the "world" as much as any stranger in the world.
If your children are still young and living at home, then it's 100% your responsiblity to teach them and bring them up in the Lord. But if they're adults then they are responsible for themselves. I just want to make that clear before I go into this deeper. I'm going to be talking about adult children and how we respond to them if they do not love God, in this newsletter.
Abraham was a friend of God. Why? Because he believed God. Because Abraham was willing to sacrifice his own son!!!
James 2:21 Was not Abraham our father justified by works, when he had offered Isaac his son upon the altar? 22 Seest thou how faith wrought with his works, and by works was faith made perfect? 23 And the scripture was fulfilled which saith, Abraham believed God, and it was imputed unto him for righteousness: and he was called the Friend of God.
Abraham TRUSTED God!
Heb 11:17 By faith Abraham, when he was tried, offered up Isaac: and he that had received the promises offered up his only begotten son, 18 Of whom it was said, That in Isaac shall thy seed be called: 19 Accounting that God was able to raise him up, even from the dead; from whence also he received him in a figure.
He offered up his son in obedience to God!
Why do we believe God does not test us like He did Abraham?
1 Peter 4:12 Beloved, think it not strange concerning the fiery trial which is to try you, as though some strange thing happened unto you:
Why don't we trust God with our children and just obey Him instead of, after they have denied God, we insist that we must remain in their lives for whatever reason we have justified ourselves in our own minds?
We must honestly ask ourselves: Am I a friend of God, or the enemy of God?
Do we "love" those in our life and continue to hang out with them after that we have received the knowledge of the Truth? (2 Peter 2:20-22) How do we become separate (2 Cor 6:17) if we don't change our life and begin doing the things of God instead of continuing in the same life we had?
To love them is to warn them of their wicked ways and try to save their soul.
To love them and excuse their wicked behavior is to hate their soul as you are condemning them to hell by not telling them the truth. Ezek 33:6-9
To stop telling your son or your daughter the truth is to DESTROY them!
Many people who profess Christ have children that do not follow Jesus, and many times those children will plea with you to just stop talking about it. They will call you a Bible thumper or something similar and many times will say they want to believe in God they way they want and to stop trying to make them believe the way you do. Hopefully you're trying to teach them the truth as taught in the scriptures, and understand that there is no "personal" interpretation of scripture. There is no salvation in any other than Jesus Christ, and God has preserved His word for us so we can know the truth. We must read it and believe it, and follow Jesus in obedience to the gospel!
There is NO OTHER gospel, NO OTHER "interpretation", we must believe what God gave us through the prophets and the apostles! Gal 1:8 But though we, or an angel from heaven, preach any other gospel unto you than that which we have preached unto you, let him be accursed.
If you have children in this condition, and you give in to their plea and stop telling them the truth, you have proven to them that you don't really believe, yourself! And you're giving them the excuse they need to continue in sin! You're taking them by the hand and walking them right to the entrance of Hell...
Do you honestly think that giving in and hanging around with them, and coddling them instead, is somehow going to make them change their minds??? If so, you are FOOLING YOURSELF. It will do the opposite!
If I said to my son, "Ok son, I'll stop", and I quit trying to tell him the truth, it would say to him, "It doesn't matter, really." Do you want your children to think it DOES NOT MATTER if they love God? I doesn't matter if they believe? It doesn't matter if they obey? It tells them that what you believe doesn't really matter! And, for you, you're saying it doesn't really matter if they end up in HELL... Yes, really. Think about it!!! You're telling them that it's perfectly fine for them to have their own belief, even though you know that will mean they will die in their sin!
You're also telling them that they are more important to you than God is. You're telling them you care more about their feelings than you do God's. You're willing to disobey God to appease them.
Imagine this for a second: What if your daughter was driving down a road and you found out there was a deep crack in the earth from an earthquake and it wasn't visible from the road the way she was travelling, so she would not see it in time before she plummetted into a deep ravine and crashed where she would most likely die... You call her and tell her, but she doesn't believe it's that dangerous or that she won't see it in time, and isn't sure she really believes what you're saying anyway. You adamantly start elevating your warning to try to get her to stop, but she just keeps denying and tells you to stop trying to force your paranoia off on her or she's going to hang up! She blames you for trying to get her to turn around instead of doing what she wants and accuses you of just trying to trick her so she won't continue going where you don't want her to, and trying to assert your "control" of her. Would you say, "Ok, I'll stop", and then just continue with a normal conversation with her as if nothing was wrong? What would you do? You would do anything and everything you could do to get her to stop the car!
If you did stop and just acted like all was well, she would KNOW you really didn't believe what you said...
Do you see what I'm saying? Why do we treat their salvation any different? If you've tried and they won't listen to you, why do you think they will later, after you've already proven you don't really believe what you're telling them, by giving in to them?
We need to be obedient to God, and we need to trust Him and get out of the way so God can work in our children's lives if they don't listen to us.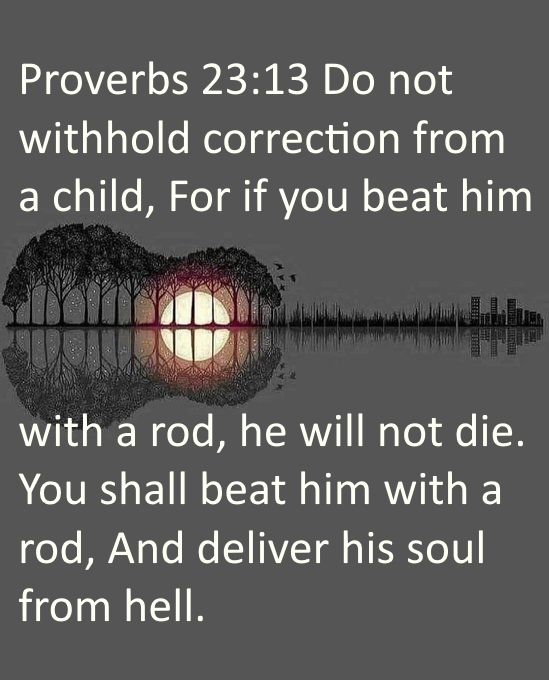 The other side of the coin is that you're endangering YOUR OWN salvation! Do you understand that compromising to keep your family in your life and disrespecting God by "toning it down" or not talking about God so they don't get mad at you is a sinful thing? This is what Jesus meant when He talked about hating your family and/or forsaking your family. In such cases we are "not worthy" of Him, and "cannot be His disciple"!
And this is why Jesus warned that it would be our own family that would betray us... Mar 13:12 Now the brother shall betray the brother to death, and the father the son; and children shall rise up against their parents, and shall cause them to be put to death.
We should not leave the world but we should never take part with the works of darkness (any sinful thing) and we should preach the truth to everyone. Those that will not listen we should leave behind lest we allow them to drag us back into the mire. (Eph 5:11, Mark 4:18-19, Matt 10:14)
And, just like an addict must remove from themselves all those who would tempt them to go back to the thing that has them so beset, we as Christians should remove from ourselves all those who would tempt us to sin and go back to the world and the life that beset us before we knew Christ!
1 Cor 5:6 Your glorying is not good. Know ye not that a little leaven leaveneth the whole lump? 7 Purge out therefore the old leaven, that ye may be a new lump, as ye are unleavened. For even Christ our passover is sacrificed for us:
Allowing wickedness among ourselves is like old leaven in a loaf of bread, as Paul admonished the Corinthians. It will pollute the whole loaf of bread unless we purge it out.
We should warn everyone claiming to know Jesus that does not obey Him and rebuke them soundly. (Rom 15:14, Titus 3:10-11, Proverbs 27:5, 1 Timothy 5:20, 2 Timothy 4:2, Titus 1:13, Titus 2:15, Eph 5:11)
Especially if anyone in our family professes to know the Lord, we should not have anything to do with them if they are living in willful sin!
1 Cor 5:9 I wrote to you in my epistle not to keep company with sexually immoral people. 10 Yet I certainly did not mean with the sexually immoral people of this world, or with the covetous, or extortioners, or idolaters, since then you would need to go out of the world. 11 But now I have written to you not to keep company with anyone named a brother, who is sexually immoral, or covetous, or an idolater, or a reviler, or a drunkard, or an extortioner — not even to eat with such a person. 12 For what have I to do with judging those also who are outside? Do you not judge those who are inside? 13 But those who are outside God judges. Therefore "put away from yourselves the evil person."
If anyone causes division contrary to Paul's teaching, mark them and avoid them!
Rom 16:17 Now I beseech you, brethren, mark them which cause divisions and offences contrary to the doctrine which ye have learned; and avoid them.
If anyone does not obey Paul's instructions, do not keep company with them!
2 Thess 3:13 But as for you, brethren, do not grow weary in doing good. 14 And if anyone does not obey our word in this epistle, note that person and do not keep company with him, that he may be ashamed. 15 Yet do not count him as an enemy, but admonish him as a brother.
We have a couple of really good examples of this way of thinking in the Bible:
2 Chron 15:16 And also concerning Maachah the mother of Asa the king, he removed her from being queen, because she had made an idol in a grove: and Asa cut down her idol, and stamped it, and burnt it at the brook Kidron.
Notice that king Asa removed his mother from being queen because she was doing evil?
And take a look at the wrong-doing of Eli the priest:
1 Sam 2 contains the story of Eli the priest who had two sons that did not know the Lord (v.12). These two sons made merchandise of the offerings brought to the Temple (v.29) and used their position and power to prey upon the women who came to the temple (v.22). Now, Eli rebuked them verbally (v.23-25), but the Lord knew that he put his sons above the Lord and didn't MAKE them stop, and even partook with them (v.29). His verbal rebuke meant nothing to God because he didn't do what was right and stop the evil from happening (1 Sam 3:13).
More about Eli and his sons...
In the world, counselors and recovering addicts tell us to put people who do those things that we need to stop doing, out of our life completely, or we will fall back into it.
I believe Eli is a good example of his love for his sons causing him to be lost... sin can grab ahold of us just like an addiction can!
We should never make excuses for people just because they're family. Never.
Luke 6:46 And why call ye me, Lord, Lord, and do not the things which I say?
John 14:15 If ye love me, keep my commandments.
1 John 2:3 And hereby we do know that we know him, if we keep his commandments. 4 He that saith, I know him, and keepeth not his commandments, is a liar, and the truth is not in him.
DO NOT BE DECEIVED!
Eph 5:6 Let no man deceive you with vain words: for because of these things cometh the wrath of God upon the children of disobedience.
We need to be obedient to God in all things, not just some things, and the false teachings of today's apostate church need to be purged from our lives!
Always obey the Bible and check every mans words against the Word of God. Never compromise for your pastor, your Christian friends, your family, anyone. Always put God first!
A good example of using the whole Bible and not taking things out of context is in Ephesians.
People love to quote chapter 6 (especially parents to their children) to say they can only have long life if they honor and obey their father and mother.
Eph 6:1 "Children, obey your parents in the Lord: for this is right. 2 Honour thy father and mother; (which is the first commandment with promise;) 3 That it may be well with thee, and thou mayest live long on the earth."
But if we read this in context within the letter Paul wrote, he's talking about ceasing from sin starting in chapter 4, putting off our old life for our new life in the Lord, loving and forbearing one another in meekness and unity (specifically speaking of the body of Christ, which is people who love God).
He says don't be deceived, and reminds us of the wrath of God which He will pour out on the children of disobedience.
Don't be a drunk, but be filled with the Spirit, submitting ourselves to each other in the fear of God. Wives submitting to her husband in every thing, and husbands loving and cherishing their wives even as Christ loves His people and gave Himself for us.
Then, he continues with "Children, obey your parents…", and then admonishing fathers not to provoke their children to wrath but nurturing them and admonishing them as the Lord does us.
He's speaking of obedience to a Godly father that "it may be well with you", and you will not be put to death. We cannot take this as a promise of long life simply by honoring our parents.
More so, it would be reminding us of the words of Jesus in Mat 15:4 "For God commanded, saying, Honour thy father and mother: and, He that curseth father or mother, let him die the death." This is a reminder of Exodus 21:17 in the Old Testament Law, where the command is to put them to death. Exo 21:17 "And he that curseth his father, or his mother, shall surely be put to death."
And Deut 5:16 "Honour thy father and thy mother, as the LORD thy God hath commanded thee; that thy days may be prolonged, and that it may go well with thee, in the land which the LORD thy God giveth thee." It is not a promise of long life in the sense of a long, healthy and happy life.
But at the same time, "honoring" a Godly parent is not the same thing as obeying and remaining subject to a wicked parent when we become adults. We are under no command to continue with a parent who does not love God. Don't curse them, don't revile them, rather pray for them, but we do not have to remain subject to them in this case. Remember Asa.
In conclusion, it's most certain that Paul is not saying we must put a child to death, or that it will ensure long life, but rather he's reminding children of the importance in God's eyes of honoring your parents.