Do we, as Christians, expect to endure suffering and sacrifice for the Lord Jesus?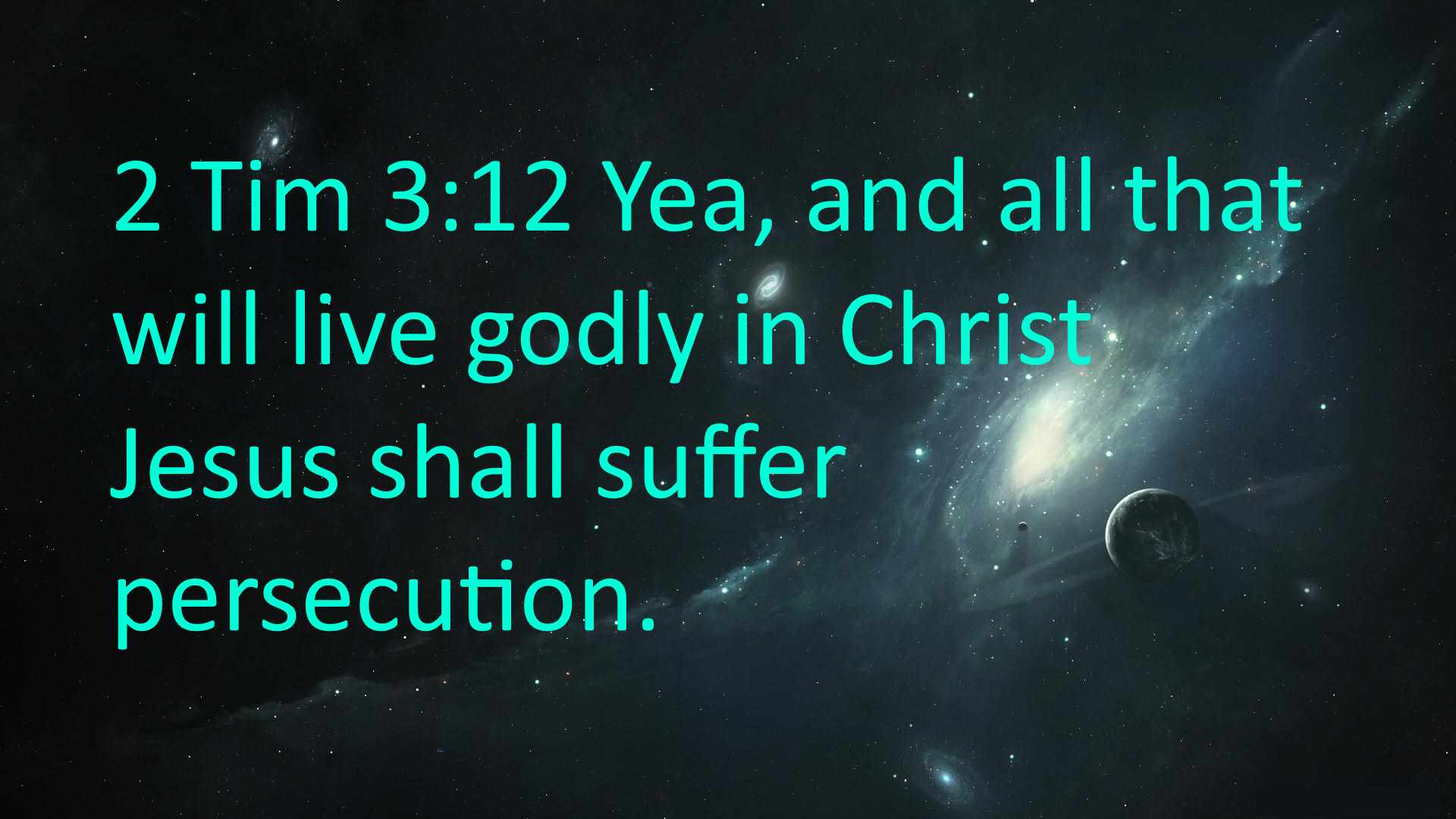 Everyone loved the false prophets in the Old Testament, but they hated the true prophets... The Old Testament prophets were hated, put in pits, etc
Jer 32:2 ... and Jeremiah the prophet was shut up in the court of the prison
... because the king didn't like the prophecy he spoke.
Jer 38:6 Then took they Jeremiah, and cast him into the dungeon of Malchiah the son of Hammelech, that was in the court of the prison: and they let down Jeremiah with cords. And in the dungeon there was no water, but mire: so Jeremiah sunk in the mire.
Daniel 6 - Daniel cast into a lions den.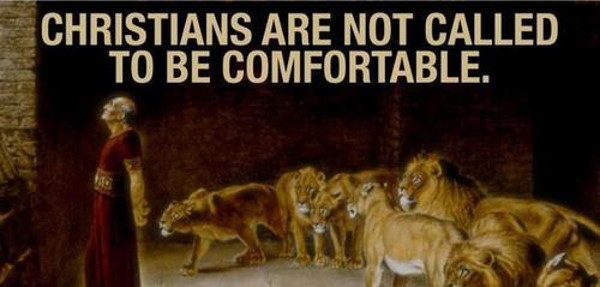 Elijah wished God would just take his life:
1 Kings 19:4 But he himself went a day's journey into the wilderness, and came and sat down under a juniper tree: and he requested for himself that he might die; and said, It is enough; now, O LORD, take away my life; for I am not better than my fathers.
The prophet Micaiah imprisoned for speaking the word of God instead of good things:
1 Kings 22:8 And the king of Israel said unto Jehoshaphat, There is yet one man, Micaiah the son of Imlah, by whom we may inquire of the LORD: but I hate him; for he doth not prophesy good concerning me, but evil. And Jehoshaphat said, Let not the king say so.
1 Kings 22:27 And say, Thus saith the king, Put this fellow in the prison, and feed him with bread of affliction and with water of affliction, until I come in peace.
Amos 5:10 How you hate honest judges! How you despise people who tell the truth! NLT
Luke 13:34 O Jerusalem, Jerusalem, which killest the prophets, and stonest them that are sent unto thee; how often would I have gathered thy children together, as a hen doth gather her brood under her wings, and ye would not!
And we can expect nothing less!
Paul's account of his suffering:
2 Cor 11:24 Of the Jews five times received I forty stripes save one. 25 Thrice was I beaten with rods, once was I stoned, thrice I suffered shipwreck, a night and a day I have been in the deep; 26 In journeyings often, in perils of waters, in perils of robbers, in perils by mine own countrymen, in perils by the heathen, in perils in the city, in perils in the wilderness, in perils in the sea, in perils among false brethren; 27 In weariness and painfulness, in watchings often, in hunger and thirst, in fastings often, in cold and nakedness. 28 Beside those things that are without, that which cometh upon me daily, the care of all the churches.
Psalm 34:19 Many are the afflictions of the righteous: but the Lord delivereth him out of them all.
If Jesus was here, in the US, He would be hated and scorned...
Matt 23:27 Woe unto you, scribes and Pharisees, hypocrites! for ye are like unto whited sepulchres, which indeed appear beautiful outward, but are within full of dead men's bones, and of all uncleanness. 33 Ye serpents, ye generation of vipers, how can ye escape the damnation of hell?
They would accuse Him of "judging", and being unloving...
Some of the ways we, as Christians, suffer and sacrifice for God:
Fasting is a form of sacrifice that we do for God, but it's really a pleasure because God fills us with His Spirit when we do so. - See my notes on fasting...
The sacrifice of praise...
Psa 54:6  I will freely sacrifice unto thee: I will praise thy name, O LORD; for it is good.
Jer 33:11  The voice of joy, and the voice of gladness, the voice of the bridegroom, and the voice of the bride, the voice of them that shall say, Praise the LORD of hosts: for the LORD is good; for his mercy endureth for ever: and of them that shall bring the sacrifice of praise into the house of the LORD. For I will cause to return the captivity of the land, as at the first, saith the LORD.
Heb 13:15  By him therefore let us offer the sacrifice of praise to God continually, that is, the fruit of our lips giving thanks to his name.
See my eNewsletter on the Sacrifice of Praise
Below is a list of scriptures from every book in the New Testament that talk about our sacrifice and suffering we can expect as Christians, especially in these last days.
If you have read the entire New Testament, have you noticed that every book talks about the sacrifices we make, and the suffering of those who love Jesus?
Family MUST be below God! To most people, this is a hard thing to do. We're used to family being more important than anything in our society. But God says He must be more important than anything! We have to take up our cross daily, which is a form of suffering for His sake. We must treat family that doesn't love God just like a stranger who doesn't love God. If we've warned them of the consequences of their sin and talked to them about God, but they do not acknowledge Him and turn to Him in repentance, we must leave them behind and follow Jesus. - See my eNewsletter on this subject
Matt 10:34 Think not that I am come to send peace on earth: I came not to send peace, but a sword. 35 For I am come to set a man at variance against his father, and the daughter against her mother, and the daughter in law against her mother in law. 36 And a man's foes shall be they of his own household. 37 He that loveth father or mother more than me is not worthy of me: and he that loveth son or daughter more than me is not worthy of me. 38 And he that taketh not his cross, and followeth after me, is not worthy of me. 39 He that findeth his life shall lose it: and he that loseth his life for my sake shall find it.
We must sacrifice those things of the world that we desire and take up our cross to follow Jesus.
Mark 8:34 And when he had called the people unto him with his disciples also, he said unto them, Whosoever will come after me, let him deny himself, and take up his cross, and follow me. 35 For whosoever will save his life shall lose it; but whosoever shall lose his life for my sake and the gospel's, the same shall save it. 36 For what shall it profit a man, if he shall gain the whole world, and lose his own soul?
We will be hated for Jesus' sake, but He will bless us for it and reward us in heaven!
Luke 6:20 And he lifted up his eyes on his disciples, and said, Blessed be ye poor: for yours is the kingdom of God. 21 Blessed are ye that hunger now: for ye shall be filled. Blessed are ye that weep now: for ye shall laugh. 22 Blessed are ye, when men shall hate you, and when they shall separate you from their company, and shall reproach you, and cast out your name as evil, for the Son of man's sake. 23 Rejoice ye in that day, and leap for joy: for, behold, your reward is great in heaven: for in the like manner did their fathers unto the prophets. 24 But woe unto you that are rich! for ye have received your consolation. 25 Woe unto you that are full! for ye shall hunger. Woe unto you that laugh now! for ye shall mourn and weep. 26 Woe unto you, when all men shall speak well of you! for so did their fathers to the false prophets.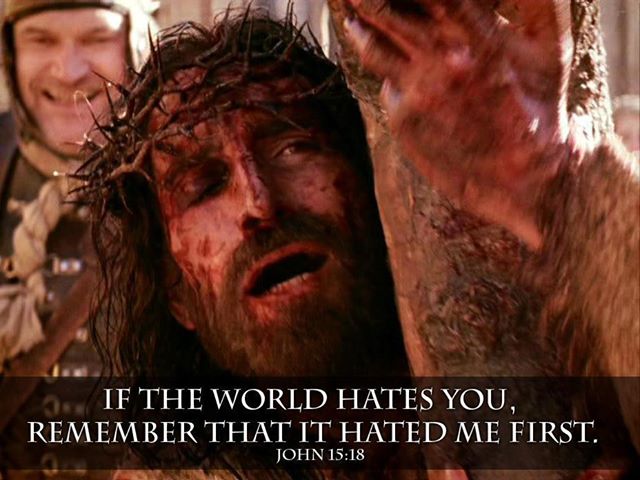 John 15:18 If the world hate you, ye know that it hated me before it hated you. 19 If ye were of the world, the world would love his own: but because ye are not of the world, but I have chosen you out of the world, therefore the world hateth you. 20 Remember the word that I said unto you, The servant is not greater than his lord. If they have persecuted me, they will also persecute you; if they have kept my saying, they will keep yours also.
Note that the apostles rejoiced that they suffered for Jesus and were counted worthy to do so! We should be the same. Being afraid of people's reactions and not speaking of Jesus because of that should not be our conduct!
Acts 5:40 And to him they agreed: and when they had called the apostles, and beaten them, they commanded that they should not speak in the name of Jesus, and let them go. 41 And they departed from the presence of the council, rejoicing that they were counted worthy to suffer shame for his name. 42 And daily in the temple, and in every house, they ceased not to teach and preach Jesus Christ.
Our tribulations and trials teach us and purify us in our journey to holiness.
Rom 5:3-4 And not only so, but we glory in tribulations also: knowing that tribulation worketh patience; And patience, experience; and experience, hope.
Our sufferings for Christ glorify the Lord.
Rom 8:16 The Spirit itself beareth witness with our spirit, that we are the children of God: 17 And if children, then heirs; heirs of God, and joint-heirs with Christ; if so be that we suffer with him, that we may be also glorified together. 18 For I reckon that the sufferings of this present time are not worthy to be compared with the glory which shall be revealed in us.
We'll be in jeopardy like Paul was when we live for Christ.
1 Cor 15:19 If in this life only we have hope in Christ, we are of all men most miserable. 1 Cor 15:30 And why stand we in jeopardy every hour? 31 I protest by your rejoicing which I have in Christ Jesus our Lord, I die daily. 32 If after the manner of men I have fought with beasts at Ephesus, what advantageth it me, if the dead rise not? let us eat and drink; for to morrow we die.
Our suffering for Christ is but for a moment...
2 Cor 1:5 For as the sufferings of Christ abound in us, so our consolation also aboundeth by Christ. 6 And whether we be afflicted, it is for your consolation and salvation, which is effectual in the enduring of the same sufferings which we also suffer: or whether we be comforted, it is for your consolation and salvation. 7 And our hope of you is stedfast, knowing, that as ye are partakers of the sufferings, so shall ye be also of the consolation. 8 For we would not, brethren, have you ignorant of our trouble which came to us in Asia, that we were pressed out of measure, above strength, insomuch that we despaired even of life:
2 Cor 4:17 For our light affliction, which is but for a moment, worketh for us a far more exceeding and eternal weight of glory.
2 Cor 6:1 We then, as workers together with him, beseech you also that ye receive not the grace of God in vain. 2(For he saith, I have heard thee in a time accepted, and in the day of salvation have I succoured thee: behold, now is the accepted time; behold, now is the day of salvation.) 3 Giving no offence in any thing, that the ministry be not blamed: 4 But in all things approving ourselves as the ministers of God, in much patience, in afflictions, in necessities, in distresses, 5 In stripes, in imprisonments, in tumults, in labours, in watchings, in fastings; 6 By pureness, by knowledge, by longsuffering, by kindness, by the Holy Ghost, by love unfeigned, 7 By the word of truth, by the power of God, by the armour of righteousness on the right hand and on the left, 8 By honour and dishonour, by evil report and good report: as deceivers, and yet true; 9 As unknown, and yet well known; as dying, and, behold, we live; as chastened, and not killed; 10 As sorrowful, yet alway rejoicing; as poor, yet making many rich; as having nothing, and yet possessing all things. 11 O ye Corinthians, our mouth is open unto you, our heart is enlarged. 12 Ye are not straitened in us, but ye are straitened in your own bowels. 13 Now for a recompence in the same, (I speak as unto my children,) be ye also enlarged. 14 Be ye not unequally yoked together with unbelievers: for what fellowship hath righteousness with unrighteousness? and what communion hath light with darkness? 15 And what concord hath Christ with Belial? or what part hath he that believeth with an infidel? 16 And what agreement hath the temple of God with idols? for ye are the temple of the living God; as God hath said, I will dwell in them, and walk in them; and I will be their God, and they shall be my people. 17 Wherefore come out from among them, and be ye separate, saith the Lord, and touch not the unclean thing; and I will receive you, 18 And will be a Father unto you, and ye shall be my sons and daughters, saith the Lord Almighty.
Suffering for others who love Jesus is fulfilling the law of love.
Gal 6:2 Bear ye one another's burdens, and so fulfil the law of Christ.
Agree with everyone so you don't have to suffer! - this is the church today! We should NOT do this!
Gal 6:12 As many as desire to make a fair shew in the flesh, they constrain you to be circumcised; only lest they should suffer persecution for the cross of Christ.
- these went along with the persecutors so they wouldn't have to suffer!
There is a battle raging all around us! If you're not in this battle, you are not following Jesus.
Eph 6:11 Put on the whole armour of God, that ye may be able to stand against the wiles of the devil. 12 For we wrestle not against flesh and blood, but against principalities, against powers, against the rulers of the darkness of this world, against spiritual wickedness in high places.
Phil 1:29 For unto you it is given in the behalf of Christ, not only to believe on him, but also to suffer for his sake;
Phil 3:10 That I may know him, and the power of his resurrection, and the fellowship of his sufferings, being made conformable unto his death.
Col 1:24 Who now rejoice in my sufferings for you, and fill up that which is behind of the afflictions of Christ in my flesh for his body's sake, which is the church:
1 Thess 3:4 For verily, when we were with you, we told you before that we should suffer tribulation; even as it came to pass, and ye know.
2 Thess 1:4 So that we ourselves glory in you in the churches of God for your patience and faith in all your persecutions and tribulations that ye endure: 5 Which is a manifest token of the righteous judgment of God, that ye may be counted worthy of the kingdom of God, for which ye also suffer:
1 Tim 1:18 This charge I commit unto thee, son Timothy, according to the prophecies which went before on thee, that thou by them mightest war a good warfare;
1 Tim 4:10 For therefore we both labour and suffer reproach, because we trust in the living God, who is the Saviour of all men, specially of those that believe.
2 Tim 1:8 Be not thou therefore ashamed of the testimony of our Lord, nor of me his prisoner: but be thou partaker of the afflictions of the gospel according to the power of God;
2 Tim 2:3 Thou therefore endure hardness, as a good soldier of Jesus Christ.
If we're not suffering, are we really living godly in Christ?
2 Tim 3:12 Yea, and all that will live godly in Christ Jesus shall suffer persecution.
Today's churchianity teaches nothing that would cause suffering... we should RUN from that false teaching!
Do!
2 Tim 4:5 But watch thou in all things, endure afflictions, do the work of an evangelist, make full proof of thy ministry.
We suffer by the mouths of those who deceive...
Titus 1:10 For there are many unruly and vain talkers and deceivers, specially they of the circumcision: 11 Whose mouths must be stopped, who subvert whole houses, teaching things which they ought not, for filthy lucre's sake.
Philem 13 Whom I would have retained with me, that in thy stead he might have ministered unto me in the bonds of the gospel:
If you're not being chastised by God and you're just having a wonderful life in the world, be afraid.
Heb 12:6 For whom the Lord loveth he chasteneth, and scourgeth every son whom he receiveth. 7 If ye endure chastening, God dealeth with you as with sons; for what son is he whom the father chasteneth not? 8 But if ye be without chastisement, whereof all are partakers, then are ye bastards, and not sons.
Be happy when God is teaching you!
Job 5:17 Behold, happy is the man whom God correcteth: therefore despise not thou the chastening of the Almighty.
Heb 13:12 Wherefore Jesus also, that he might sanctify the people with his own blood, suffered without the gate. 13 Let us go forth therefore unto him without the camp, bearing his reproach.
James 1:2 My brethren, count it all joy when ye fall into divers temptations;
James 5:10 Take, my brethren, the prophets, who have spoken in the name of the Lord, for an example of suffering affliction, and of patience. 11 Behold, we count them happy which endure. Ye have heard of the patience of Job, and have seen the end of the Lord; that the Lord is very pitiful, and of tender mercy.
Don't try to say you don't deserve suffering for your faults! Do well, and suffer for Christ, as is acceptable with God!
1 Peter 2:19 For this is thankworthy, if a man for conscience toward God endure grief, suffering wrongfully. 20 For what glory is it, if, when ye be buffeted for your faults, ye shall take it patiently? but if, when ye do well, and suffer for it, ye take it patiently, this is acceptable with God. 21 For even hereunto were ye called: because Christ also suffered for us, leaving us an example, that ye should follow his steps:
1 Peter 3:14 But and if ye suffer for righteousness' sake, happy are ye: and be not afraid of their terror, neither be troubled.
We who suffer in the flesh have ceased from sin and no longer live giving in to our lusts, but live for God.
1 Peter 4:1 Forasmuch then as Christ hath suffered for us in the flesh, arm yourselves likewise with the same mind: for he that hath suffered in the flesh hath ceased from sin.
1 Peter 4:12 Beloved, think it not strange concerning the fiery trial which is to try you, as though some strange thing happened unto you: 13 But rejoice, inasmuch as ye are partakers of Christ's sufferings; that, when his glory shall be revealed, ye may be glad also with exceeding joy.
Jesus was certainly acquainted with suffering!
Isaiah 53:3 He is despised and rejected of men; a man of sorrows, and acquainted with grief: and we hid as it were our faces from him; he was despised, and we esteemed him not. 4 Surely he hath borne our griefs, and carried our sorrows: yet we did esteem him stricken, smitten of God, and afflicted.
We must suffer and endure for God to mold us into what He wants us to be.
1 Peter 5:10 But the God of all grace, who hath called us unto his eternal glory by Christ Jesus, after that ye have suffered a while, make you perfect, stablish, strengthen, settle you.
Don't listen to the deceived who will mock you and slander you for obeying the Lord! God will judge them...
2 Peter 2:2 And many shall follow their pernicious ways; by reason of whom the way of truth shall be evil spoken of. 3 And through covetousness shall they with feigned words make merchandise of you: whose judgment now of a long time lingereth not, and their damnation slumbereth not.
Expect it!
1 John 3:13 Marvel not, my brethren, if the world hate you.
1 John 3:16 Hereby perceive we the love of God, because he laid down his life for us: and we ought to lay down our lives for the brethren. 17 But whoso hath this world's good, and seeth his brother have need, and shutteth up his bowels of compassion from him, how dwelleth the love of God in him? 18 My little children, let us not love in word, neither in tongue; but in deed and in truth.
2 John 7 For many deceivers are entered into the world, who confess not that Jesus Christ is come in the flesh. This is a deceiver and an antichrist.
3 John 9 I wrote unto the church: but Diotrephes, who loveth to have the preeminence among them, receiveth us not. 10 Wherefore, if I come, I will remember his deeds which he doeth, prating against us with malicious words: and not content therewith, neither doth he himself receive the brethren, and forbiddeth them that would, and casteth them out of the church.
Jude 1:3  Beloved, when I gave all diligence to write unto you of the common salvation, it was needful for me to write unto you, and exhort you that ye should earnestly contend for the faith which was once delivered unto the saints...8 Likewise also these filthy dreamers defile the flesh, despise dominion, and speak evil of dignities...10  But these speak evil of those things which they know not
Don't be afraid, but soldier on for Jesus...
Rev 2:10 Fear none of those things which thou shalt suffer: behold, the devil shall cast some of you into prison, that ye may be tried; and ye shall have tribulation ten days: be thou faithful unto death, and I will give thee a crown of life.
Some additional information for in-depth study can be found on these pages:
What does it mean to live a Christian life?
What does it mean to Love God?