Trial by FIRE! We Must Pass The Test! We Must Overcome!
Do you wonder why God has set it up this way? Where we can't see him, have multitudes of temptations, have a devil to lie to us and deceive us, and live in a world that has become a place full of evil people?
1 Pet 4:12 Beloved, think it not strange concerning the fiery trial which is to try you, as though some strange thing happened unto you:
Do we really think that God trying us in the fire is going to be easy?
Our flesh, the world (people), and Satan's lies make for a fiery trial indeed!
God is filtering out those who don't love Him with a very, very fine filter.
Heb 12:8 But if ye be without chastisement, whereof all are partakers, then are ye bastards, and not sons.
If we're living a comfortable worldly life and have no trials or any chastisement from God, we should be afraid...
He's putting us under a magnifying glass.
THE TEST is this life with all of its temptations and our ability to deny that God exists...
The fisherman:
Mat 13:47 Again, the kingdom of heaven is like unto a net, that was cast into the sea, and gathered of every kind:  48 Which, when it was full, they drew to shore, and sat down, and gathered the good into vessels, but cast the bad away.
The sea in Daniel 7 = The "sea of creation"
The Spirit of God hovered over the "waters" in creation
The money handlers:
Matt 25:14-30 God gave us a precious valuable thing (the gospel) and He absolutely expects us to take that investment and make more...
We shall be tried:
Dan 12:10 Many shall be purified, and made white, and tried; but the wicked shall do wickedly: and none of the wicked shall understand; but the wise shall understand.
Rev 2:10 Fear none of those things which thou shalt suffer: behold, the devil shall cast some of you into prison, that ye may be tried; and ye shall have tribulation ten days: be thou faithful unto death, and I will give thee a crown of life.
James 1:12 Blessed is the man that endureth temptation: for when he is tried, he shall receive the crown of life, which the Lord hath promised to them that love him.
1 Pet 1:7 That the trial of your faith, being much more precious than of gold that perisheth, though it be tried with fire, might be found unto praise and honour and glory at the appearing of Jesus Christ:
Heb 11:17 By faith Abraham, when he was tried, offered up Isaac: and he that had received the promises offered up his only begotten son,
If Abraham was tried, why would you think you're exempt?
Psa 66:10 For thou, O God, hast proved us: thou hast tried us, as silver is tried. 
1 Cor 3:13 Every man's work shall be made manifest: for the day shall declare it, because it shall be revealed by fire; and the fire shall try every man's work of what sort it is.
But wait! We're saved by GRACE!
Grace is that God came and died for us!!!
Jude 1:4 For there are certain men crept in unawares, who were before of old ordained to this condemnation, ungodly men, turning the grace of our God into lasciviousness, and denying the only Lord God, and our Lord Jesus Christ.
Do we use grace for occasion to sin?
Gal 5:13 For, brethren, ye have been called unto liberty; only use not liberty for an occasion to the flesh, but by love serve one another.
Rom 6:15 What then? shall we sin, because we are not under the law, but under grace? God forbid.
He That Overcometh
Rev 21:7 shall inherit all things

Rev 2:26 and keepeth my works unto the end, to him will I give power over the nations

Rev 3:5 the same shall be clothed in white raiment; and I will not blot out his name out of the book of life

Rev 3:12 I will write upon him my new name

Rev 2:11 shall not be hurt of the second death

Rev 2:7 will I give to eat of the tree of life, which is in the midst of the paradise of God
Why doesn't God reveal Himself?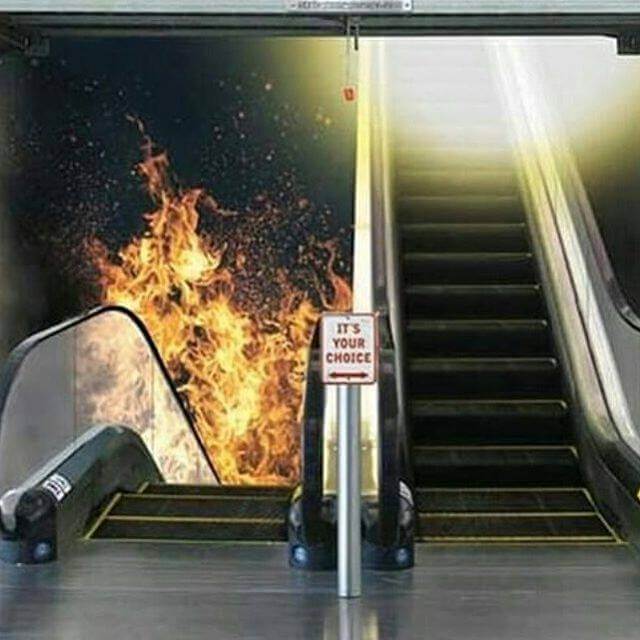 Because if everyone saw this choice, EVERYONE would choose the right side...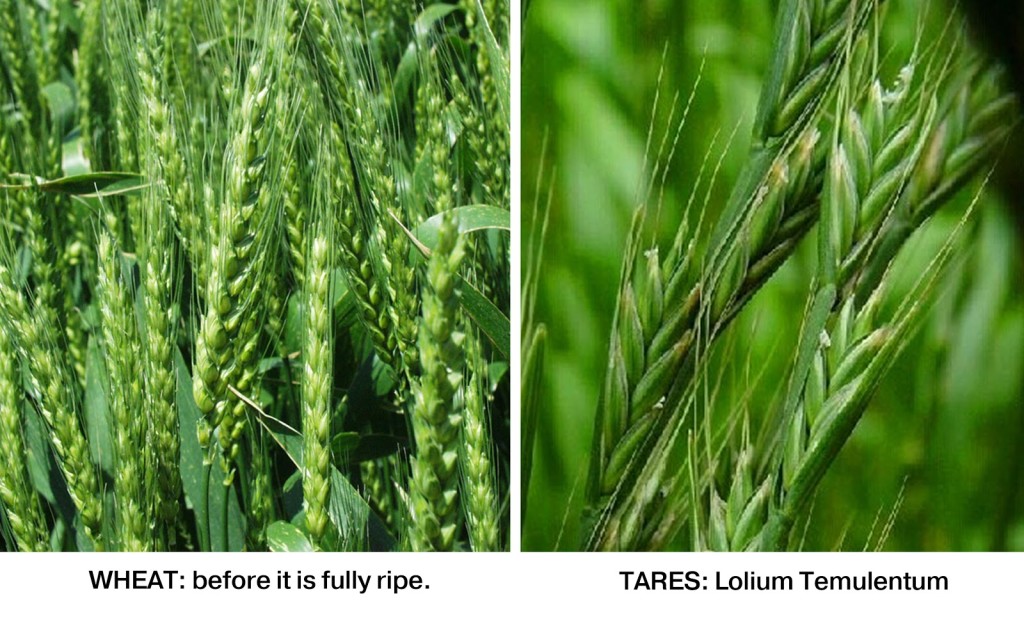 God is allowing the evil to grow among the good in order to preserve and save as many good as possible, lest He destroy some of the good while rooting out the evil.
Why has God created this existence? Why is there temptation and evil and a devil? Because God is going to GIVE us His creation when He remakes it!
Psa 37:22 For such as be blessed of him shall inherit the earth; and they that be cursed of him shall be cut off.
Mat 5:5 Blessed are the meek: for they shall inherit the earth.
Mat 25:34 Then shall the King say unto them on his right hand, Come, ye blessed of my Father, inherit the kingdom prepared for you from the foundation of the world: 
1 Cor 6:9 Know ye not that the unrighteous shall not inherit the kingdom of God? Be not deceived: neither fornicators, nor idolaters, nor adulterers, nor effeminate, nor abusers of themselves with mankind,  10 Nor thieves, nor covetous, nor drunkards, nor revilers, nor extortioners, shall inherit the kingdom of God. 
Eph 1:18 The eyes of your understanding being enlightened; that ye may know what is the hope of his calling, and what the riches of the glory of his inheritance in the saints, 
Col 1:12 Giving thanks unto the Father, which hath made us meet to be partakers of the inheritance of the saints in light: 
Rev 21:7 He that overcometh shall inherit all things; and I will be his God, and he shall be my son. 
Why the test???
Rev 21:8 But the fearful, and unbelieving, and the abominable, and murderers, and whoremongers, and sorcerers, and idolaters, and all liars, shall have their part in the lake which burneth with fire and brimstone: which is the second death.
God does not want those that hate Him, those that are easily beset by sin, those that are easily deceived, etc., to inherit His creation.
And He gives us a way to overcome!
Heb 13:5 Let your conversation be without covetousness; and be content with such things as ye have: for he hath said, I will never leave thee, nor forsake thee.  6 So that we may boldly say, The Lord is my helper, and I will not fear what man shall do unto me.
John 14:18 I will not leave you comfortless: I will come to you.
Mat 10:28 And fear not them which kill the body, but are not able to kill the soul...
1 John 4:4 Ye are of God, little children, and have overcome them: because greater is he that is in you, than he that is in the world.
John 16:33 These things I have spoken unto you, that in me ye might have peace. In the world ye shall have tribulation: but be of good cheer; I have overcome the world.
Some additional information for in-depth study: